Established in 1981, Cannio Coaching was named Media 4 at a time that coaching was not yet known in Europe.
The company specialized in corporate and interpersonal communication and in leadership.
Since the early 2000s, Cannio Coaching has gradually created a network of coaches from all over the world: Europe, North America, Latin America, Asia/Middle East and North Africa.
This was facilitated by Sylviane's involvement with the International Coaching Federation (ICF), where she was a member of the Global Board between 2008 and 2010, Global Vice President in 2010 and a member of the Regional Advisory Council for the Europe-Africa and Middle East zone.
The company's solid foundation is built on the strength of its partners – world-class coaches, renowned both in their respective countries and within the ICF or the European Mentoring and Coaching Council (EMCC), within which they currently play, or have played, an active role.
All partners have credible leadership and communication experience, with hands-on management experience of both teams and businesses.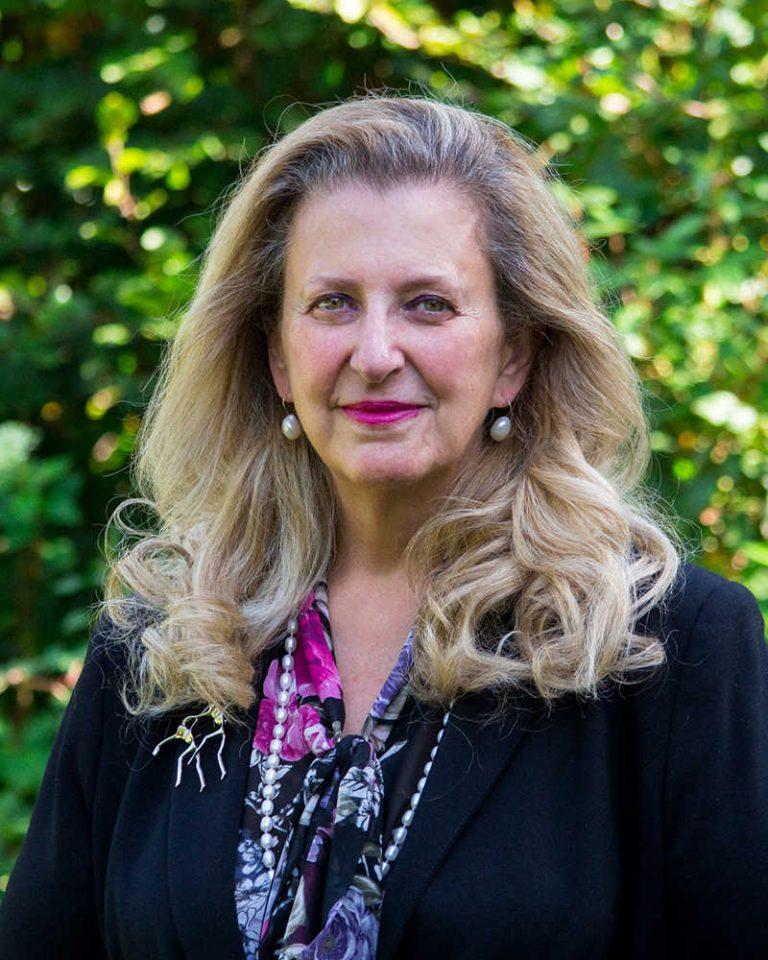 Sylviane shares her vision of the post-COVID 19 world in the framework of the motion movie 'A Legacy of Giants' of the award-winning producer and director Tiago Mesquita. The interview lasted more than five hours… confirming the high level of the discussion.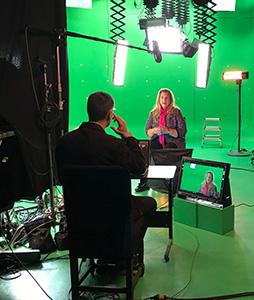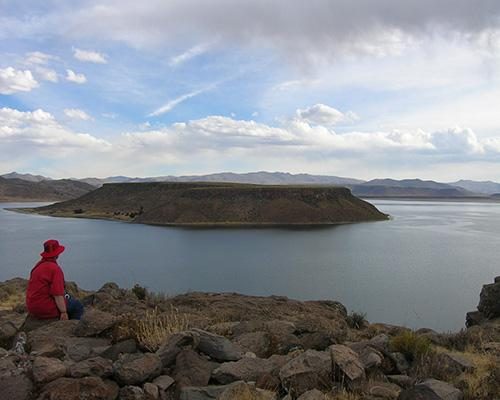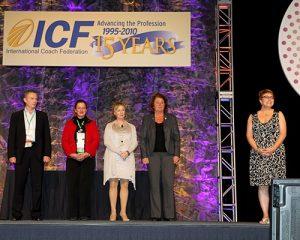 A leader : Sylviane Cannio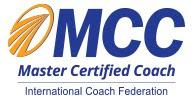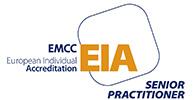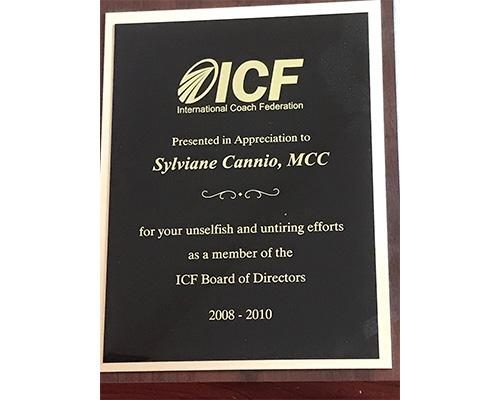 At the dawn of Coaching in Belgium:
Sylviane is one of the pioneers of coaching in Belgium – with more than 6,000 hours of coaching. She started by adopting a "coach attitude" while training executives (1994) and mentoring students at the university (University of Wales/ teaching Corporate Strategy).
She, then, progressively implemented the coaching competencies with corporate teams and getting experience with teams in large and smaller organizations. In 2001, she pursued the basic and the professional coaching programs at Mozaik, Paris and Lille and, later with Alain Cardon.
She also went through a pallet of programs on various tools, totaling more than 20 days of training per year: in NLP (she is Master-Practitioner), in Transactional Analysis (she followed classes until level 6), in Coaching across Cultures, MBTI, PCM, Team Coaching, Neuro-Leadership & Sciences, Belbin, Coach Supervision, and many others.
Corporate spirit and approach:
Her strong point is that she combines her management skills (at IBM, Procter & Gamble and smaller corporations), her knowledge of the corporate strategy, marketing, communication (that she was teaching at the university and broadly applying for public institutions, large multinationals and smaller businesses) and her skills in psychology and in interpersonal communications.
On top of mentoring and training them, she started to coach executives on an individual basis in 2002 and continued coaching teams. Today, she works with CEOs, CFOs, COOs, and other member of Executive Committees, mainly in larger corporations such as Engie, Electrabel, Tractebel, Levi's, Schlumberger, Zoetis/Pfizer Animal Health, Danone, Chartis Europe, Solvay, RTL Television, Dupuis, National Bank of Belgium, Sony, Korn Ferry International, etc. Also for international institutions such as World Health Organization, World Food Program, European Commission, European Economic and Social Committee.
Sylviane is a Master Certified Coach, the highest international recognized certification level for Coaching by the ICF and is also accredited as Senior Practitioner by the European Mentoring & Coaching Council.
She is a well-appreciated mentor. She started mentoring students at the University of Louvain in 1984. She continued mentoring them throughout her academic life, until 2006. Since then, she has been mentoring coaches and future coaches in the framework of three coaching schools, the latest one being Nova Terra between 2011 and 2020. Today, she teaches mentoring and coaching in several countries including Russia and China.
Commitment to professional federations:
In 2010, she was Vice-President of the International Coach Federation and part of the Global Board between 2008 and 2010. As former President of the Belgian chapter of the ICF, she is the organizer of the European Coaching Conference of 2006. Between 2014 and 2016, she has been one of the five members of the Regional Advisory Council of the ICF for the EMEA Region.
Keen at bridging peoples and groups, she made the connection between the ICF and the EMCC while organizing the ECC in Brussels in 2006 and this lead to a mutual definition of the coaching profession to the European Social & Economic Committee.
Her involvement with the two international federations for so many years has enabled her to build a network of world-class coaches that she knows well from having shared many projects with them. It is this network that is the basis of Cannio Coaching today.
She is an international keynote speaker with experience in front of large audiences in: Europe, Peru, Turkey, Abu Dhabi, USA, Morocco, South Africa, China, Russia, etc. Her speaking style is very much interactive; she dares asking large audiences to be engaged in the process and obtains high satisfaction rates.