Mentoring and Supervision for Coaches
For coaches, Sylviane Cannio offers four services:
individual or group supervision of coaches (executive, business, life),
individual or group supervision of team coaches
support in obtaining the PCC or MCC certification (mentoring)
Coach Supervision Training with The Academy of Coach Supervision & Mentoring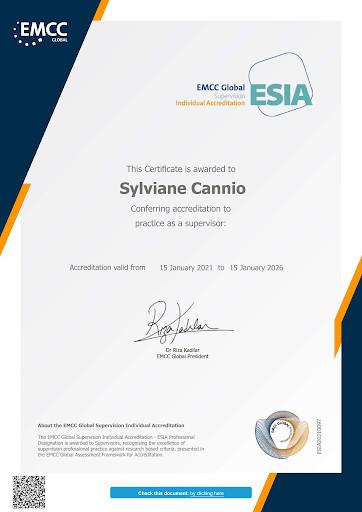 Supervision of coaches, individually or in groups
The meta-vision of an experienced coach on the coach's practice
Signing up for a supervision session with Sylviane means getting an experienced supervisor's view of how we do things as a coach, this is rather a "meta-vision":
how we first introduced ourselves to our client – how we negotiated, at our fair value or not, in our full power or not, with a clear message or not, etc.
the contract we concluded, taking into account all the parties involved or not: did we detect the psychological games linked to the relationship between them, for example?
how we manage to put the code of ethics and deontology into practice: are we confronted with conflicts of interest for example?
the way we conduct each coaching session, the tools we use, the way we manage the general energy, the initiatives we have taken or not, the regrets that sometimes emerge regarding the direction we have given to the session
the secondary effect we may feel at the end of a session – did we gain or lose energy?
the psychological games that can be played between the parties involved in the coaching process, and many other things.
Mentoring and Supervision for Coaches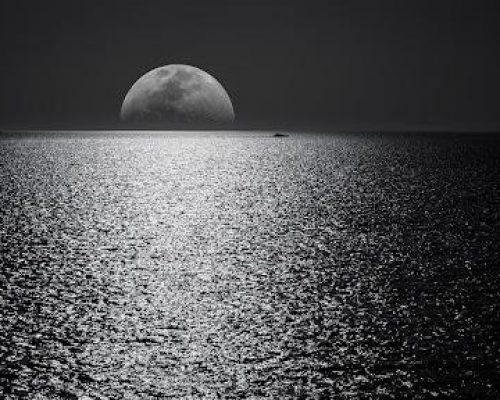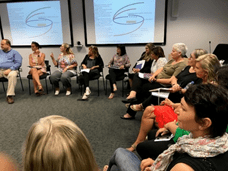 A profession in its own right
A clarification: this is not mentoring, which focuses exclusively on the development of the eight competencies of the coach, ICF and/or EMCC. Supervision deals with the relationship between the coach and the client's environment/system – thus a much broader framework – and the mechanisms involved.
A real energetic cleansing and boost
Coming out of a supervision session, one feels listened to and understood, but also reframed when the situation requires it (respect of the ethics or the deontology of the profession or even of the system set up from the beginning), cleaned of any negative feeling that could have developed and to find oneself again in its full power, as a fresh person, and in full confidence in one's capacities as a coach. As a result, the investment in time, energy and money, generates a more than appreciable return.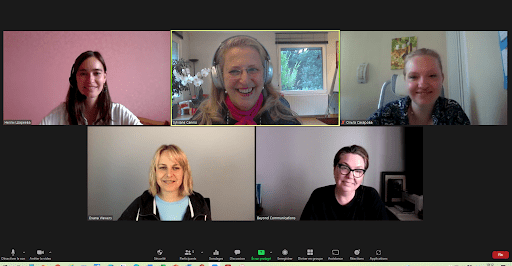 Testimony of Dionysia Lagiou, ACC ICF and Practitioner EMCC
Testimony of N, PCC Coach:
Testimony of Jacqueline Cattoor, Trainer & PCC Coach, 4JConsulting SCS:
From Supervision to Meta-Vision
What is supervision? What is it for? How do you know if you are dealing with a professional supervisor?
How to feel really accompanied by an experienced professional, who knows perfectly the framework of the process, who is welcoming and compassionate, and who allows you to maintain your energy and power as a coach?
Supervision of team coaches, individually or in groups
Managing the complexity of team coaching
Supervising a team coach does not mean multiplying the homogeneity of individuals. Coaches need to do the best they can with the skills they have – and supervision becomes an essential support in doing so. Indeed, we can say that the three pillars of formative, normative and restorative functions of supervision now need a fourth – which we can call complexitive, until someone comes up with a better term.

A key aspect of this complexity is the increasing diversity within coaching. Supervising a coach, working with an individual client from a different culture, requires a certain level of understanding of cultural complexity. When the coach works with a team of people from different cultures, the complexity of coaching and supervision increases considerably. Completely 'global', Sylviane has been working across borders for decades, solo or in teams; she has worked in a variety of countries, and knows the cultures of five continents. From Africa to Australia, the Americas, Asia to Europe, she is comfortable in all environments.

The complexity is also increased by working with virtual teams. The nature of the interactions between team members, time zone issues and technology are all new challenges, even for many experienced coaches and their supervisors. Sylviane has been working on Zoom and Team since 2014, again in complex and diverse environments. As a result, she demonstrates a real understanding of multicultural systems, not only between nationalities, languages, culture but also between business systems (mergers and acquisitions, agility, market complexity, different functions, etc.), which guarantees a multi-faceted look at the missions undertaken by the coaches and the opportunity to exchange, between professionals who understand each other.
Testimony of: Vlad Dutescu, MCC, ITCA, Bucharest, Romania
The PCC and MCC (ICF) and SP, MP (EMCC) journeys - for a 'masterful' coaching
Many coaches feel they are ready to earn their ICF certification at the MCC level because their client experience exceeds 2,500 hours. Yet only a small fraction of them will pass the ICF certification exams. Why? It's not the number of hours that gets a coach to the MCC level. Of course, experience counts, as does maturity in the profession. Becoming a full-fledged Master Coach is a matter of attitude, a way of BEING and not just a way of DOING.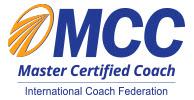 Master Coaches have the ability to look beneath the surface to generate real change. They look at the whole person, not just the problem. They are driven by a genuine interest in their client, without judgment or unconscious competition. They can coach without ego and detach from an option. They are truly compassionate and, most importantly, they truly love their client unconditionally (agape). And so they are able to listen deeply to the person, their concerns, emotions, beliefs and convictions, because they demonstrate a genuine and deep presence. They are also quick to provide constructive feedback and raise the client's awareness. They go beyond short-term performance because they create an impact on the whole person, activating their skills and willingness to move forward. Last but not least, they integrate this love and self-love approach (the true OK-ness) into their lives and transform it into a true congruence, a true "art of living".
To help coaches reach this level of mastery, Sylviane Cannio, MCC since 2009, offers you a personalized program that will lead you to a new dimension.
You will discover the power of appropriate intervention and tame true silence.
You will exercise your ability to create awareness and encourage the client to take courageous actions. 
You will discover how to use your own body and emotions to capture the client's energy level. 
You will learn to accept the client's emotions with ease and without unnecessary impact on you.
You will adopt this new way of BEING as a way of life. 
You will learn how to succeed in the ICF MCC accreditation system.
Sylviane is one of the only coaches in the world to be accredited as a Master Coach by both the ICF MCC and EMCC Master Practitioner. She knows the arcana of both processes and will take you where you want to go, according to your professional needs. 
To obtain a supervision appointment

Becoming a professional Supervisor - Training
If you are interested in becoming a professional coach supervisor, have a look at www.coachsupervisionmentoring.com, the program created by Sylviane and four other experienced supervisors under the framework of their Academy of Coach Supervision and Mentoring. 
Accredited ESQA by EMCC and with CCEUs from ICF, the program exists in Russian and will be launched in other languages in 2022.